Berkeley Art Museum and Pacific Film Archive
The BAMPFA Film Library and Study Center is one of the major film reference services in the country. A great resource for anyone interested in film and film culture, BAMPFA lets users browse through a movie magazine from last week or last century; read books on film history, theory, and criticism; skim through a collection of rare ephemera; access scholarly research databases; or screen something from BAMPFA's collection of more than 17,000 films and videos.
This library is wheelchair accessible.
At this library
Resources
Research guides
Location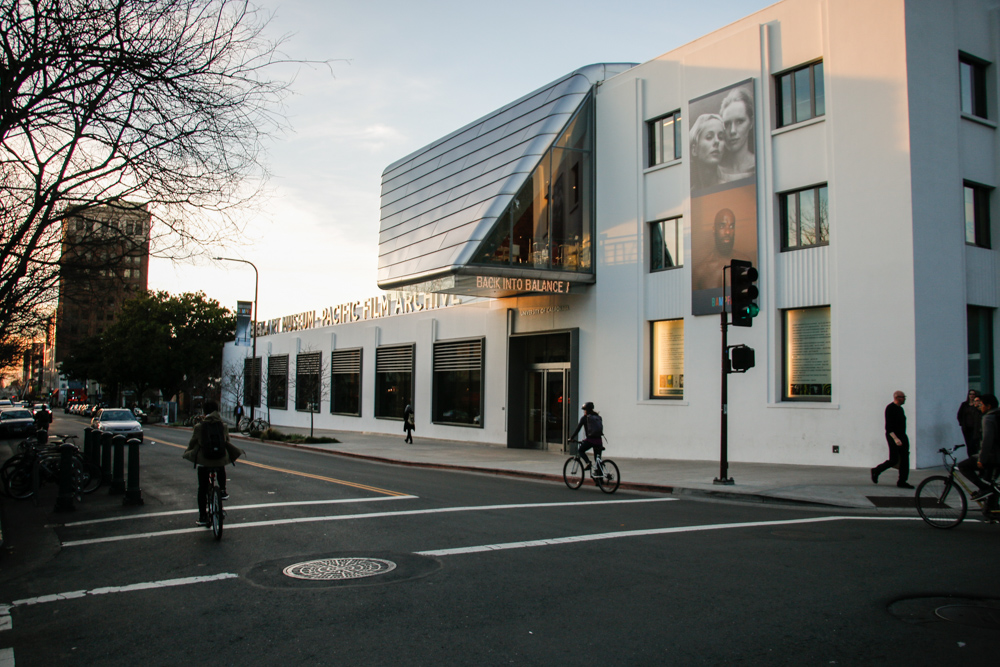 BAMPFA Film Library & Study Center
2155 Center St.
Berkeley, CA 94704
This library is wheelchair accessible.
Explore BAMPFA
Visit
Due to COVID protocols, the library is currently open by appointment only, Wednesday through Friday, 1-5 p.m. All users must abide by BAMPFA entry procedures. For appointments and inquiries, please contact us at bampfafilmlibrary@berkeley.edu
Select titles from the BAMPFA film and video collection may be available for limited remote access during our closure. When UC Berkeley and BAMPFA reopen to the public, we will begin scheduling limited appointments for individual research and screenings.
Access and fees
Users do not need an admission ticket to access the film library and study center or to view digitized works in drop-in carrels. There is a fee for research screenings. View the fee schedule.
About the collection
In addition to providing access to the more than 17,000 films and videos in the BAMPFA collection, the library also makes a wide range of film-related materials available to the public for research purposes. Its collections include more than 8,000 books, 150 journal titles, 7,500 posters, 35,000 stills, and 1,500 audio recordings of filmmakers who have appeared at the Pacific Film Archive, as well as screenplays, international film festival programs, and distributors' catalogs.
The library's largest and most heavily used collection comprises some 95,000 documentation files containing film reviews, press kits, and articles on filmmakers, performers, national cinemas, genres, and other topics. Some materials from the documentation files are available online through CineFiles, BAMPFA's film document image database.